CELTIC WEDDING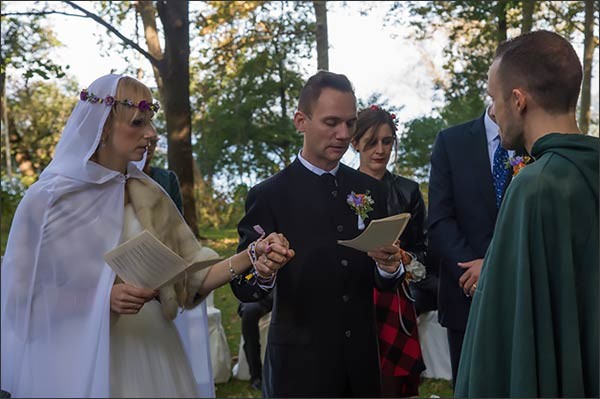 Among the other interesting aspects of the Irish Festival, we'll also have a sacred moment dedicated to the spiritual union of couples.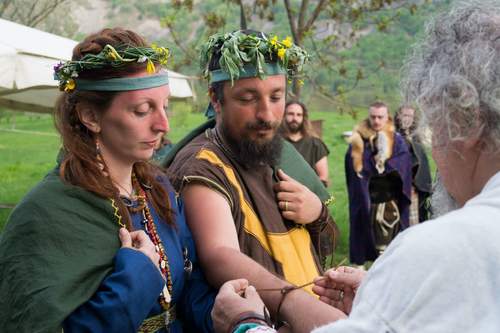 The Celtic Wedding is a ritual that sanctions the union between two people – with a trial period of one year and one day; after that, couples can either confirm or dissolve the bond. It's a ceremony made special by the presence of the elements: water, air, earth and fire, and by Mother Earth, all witness to the couple's bond. Within the Irish Festival itself, couples who wish to do so will be able to get married according to the rites officiated by the Celtic Druids in the Celtic Village.
And, if possible, it's required to wear dresses that even vaguely recall the Celtic tradition.