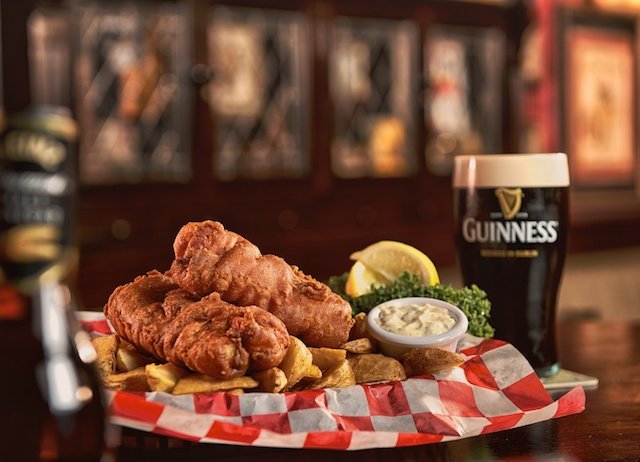 Irish traditional gastronomy is known for its long history and rich culture. It changed over the centuries, adapting to different life conditions and to the introduction of new food and types of cooking.
In ancient history, Irish cooking was based on farm breeding and fishing: the main aliments were meat, fish and dairy products.
Then the Normans came, who modified Irish fishing and hunting habits, even forbidding them in some areas. Irish people started proper farming; they purged swamplands and introduced vegetables to their diet.
After the discovery of America, the introduction of potato in Europe sprouted an actual revolution in Irish gastronomy: in a manner of time it became the most common food, grown in the majority of the lands and cooked in so many different ways.
So nowadays Irish cooking is still based on meat, fish and vegetables.
Irish dishes are particularly long to cook. The most used method is the "griddle," i.e. in a big iron cauldron or on an iron plate over fire or embers. That's how the famous Irish stews and soups are cooked.
Mutton stew is the most famous, with onions and potatoes. Mutton is highly consumed in Ireland, especially mutton broths and stews. Fish is also a popular dish, both as a main and second course; fresh or smoked – usually cod fillets, salmon or mackerel. Other typically Irish dishes are the fish bake (with various sauces, especially white sauce), and the fish pie (with fried mushrooms, hardboiled eggs and potato crust).
Around the coastline there is a widespread use of seafood, especially food and first courses.
Potato is internationally known as Irish traditional food. There are many dishes, in fact, who involve potato as main ingredient: they're usually simple to make, like mashed potatoes – sometimes with vegetables – that require a great amount of butter or cream. Potato apple cake is also a thing.
You just have to finish a meal with dessert: the most traditional are Barmbrack (bread and fruit), Plum Pudding and Porter Cake (typically with beer). Inevitably, there's the tea tradition and its scones (and Irish Coffee). What is it, you don't know what's inside the Irish Coffee? Well, there's coffee, of course, but also whiskey, cane sugar and fresh liquid cream.
To all that, there's the traditional Irish beer to add: dark, no bubbles, with a soft dense foam; Irish people drink it everywhere in every major meal.